Affordable Rates
The rates shown for the Willow Bank are based on families or groups with a maximum of 7 people, usually up to 4 adults and three children (under 16). Other groups with a maximum of 7 people will be considered but the booking rate quoted may vary from the rates shown.
Most vacation property owners use the services of cottage rental management agencies to book guests into their cottages. These agencies apply a booking fee on top of the rates being displayed on their websites. In addition, cottage rental management companies are required to charge guests a tax for their services. These booking fees, taxes and Municipal Accommodation Taxes can easily add an extra $200.00 to $300.00 to the rental rates being displayed on their websites. The owner of the Willow Bank cottage does not utilize the services of cottage rental management companies. Instead, the owner of the Willow Bank cottage self-manages the inquiry and booking process. This arrangement will save guests money since there are no management fees, taxes or Municipal Accommodation Taxes added to the advertised rates on this site.
Clients booking the Willow Bank can make payments by cheque, E-Transfers or via PayPal. Guests can also make payments using major credit cards when using PayPal. However, PayPal charges cottage owners a 3% fee to process payments. This transaction fee will need to be applied to the rental rate being displayed.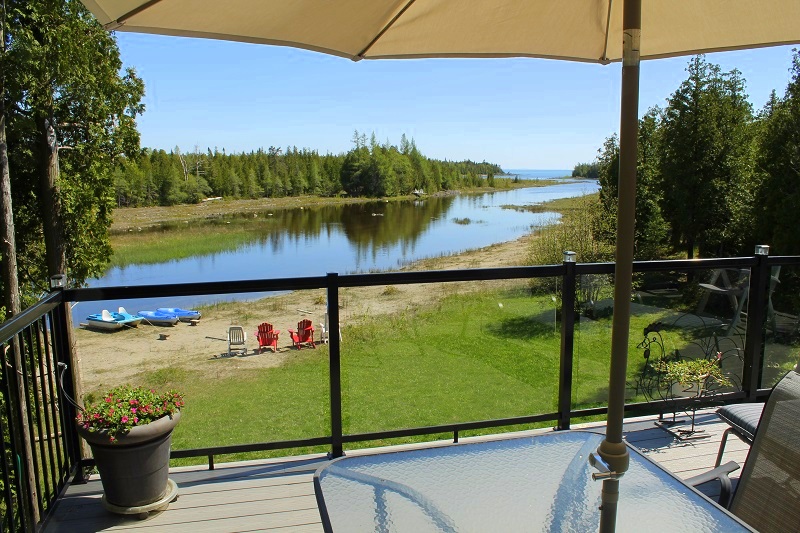 Quoted Currency: Canadian $
Convert Currency:
Rental rates are for the entire property.
| Description | From | To | Weekly | Monthly | Minimum Stay |
| --- | --- | --- | --- | --- | --- |
| Spring 2023 | 06 May 23 | 16 Jun 23 | $2350 | $9000 | 7 Nights |
| Summer 2023 | 17 Jun 23 | 08 Sep 23 | $2850 | $11000 | 7 Nights |
| Early Fall 2023 | 09 Sep 23 | 28 Oct 23 | $2150 | $8000 | 2 Nights |
Effective 2023, the cottage owner does not rent the cottage. Instead, he has developed an alternate method of booking clients into the cottage that does not contravene any municipal by-laws.
Linens for the king-sized bed will always be provided. Linens for the other beds and all towels will be the guest's responsibility to bring with them unless prior arrangements have been made with the cottage owner. Complimentary bed linens and towels will be provided for visitors traveling from overseas. Linens and towels can be provided for other families and groups for an additional fee.
A post-vacation cottage cleaning service will be included for all stays of 7 days or more.
The owner of the Willow Bank works hard to ensure that every guest receives the highest level of customer service possible from their first email inquiry, through the booking process and during their vacation period at the cottage.